A Peek Into Our Garden {Tiny Tip Tuesday}
0
Happy Tuesday all!
Unfortunately, as you can tell by how late this post is going out, I don't actually have a Tiny Tip for you this week.
It's been a hectic week as we prepare to travel this weekend to visit our family in Florida for 2 weeks! It will be Baby Y's first real plane ride (aside from the one he took at 6 months, but he doesn't remember that one, of course!), and he'll finally be able to meet all those familiar faces that he sees on Skype every week – very exciting!
Instead of sharing a Tiny Tip with you this week, I did want to give you a peek into our raised bed garden. We set it up 2 weeks ago and it's looking mighty fine, if I do say so myself!
That's a little peek into our edible garden. I'm going to try to give an update every few weeks or so, so keep a look out for that! I hate that we'll be leaving the garden for 2 whole weeks! But we've set up a soaker hose on a timer to take care of watering, and we'll have someone check up on it a few times while we're gone.
Have you had to leave your precious garden for an extended period of time? What did you do to ensure that it stayed strong and healthy? Any tips, suggestions, comments are welcome below!
---
Tiny Tip Tuesday Blog Hop!
Now for the blog hop! Thanks so much to everyone who joined us and shared their awesome links last week! If you missed them, head on over and check them out! Here are the top three most clicked links from last week! Congratulations, ladies! Feel free to grab the featured button below!
NOTE: Featured links will also be added to my "Featured on Tiny Tip Tuesday!" board on Pinterest, as well as shared on my Facebook page.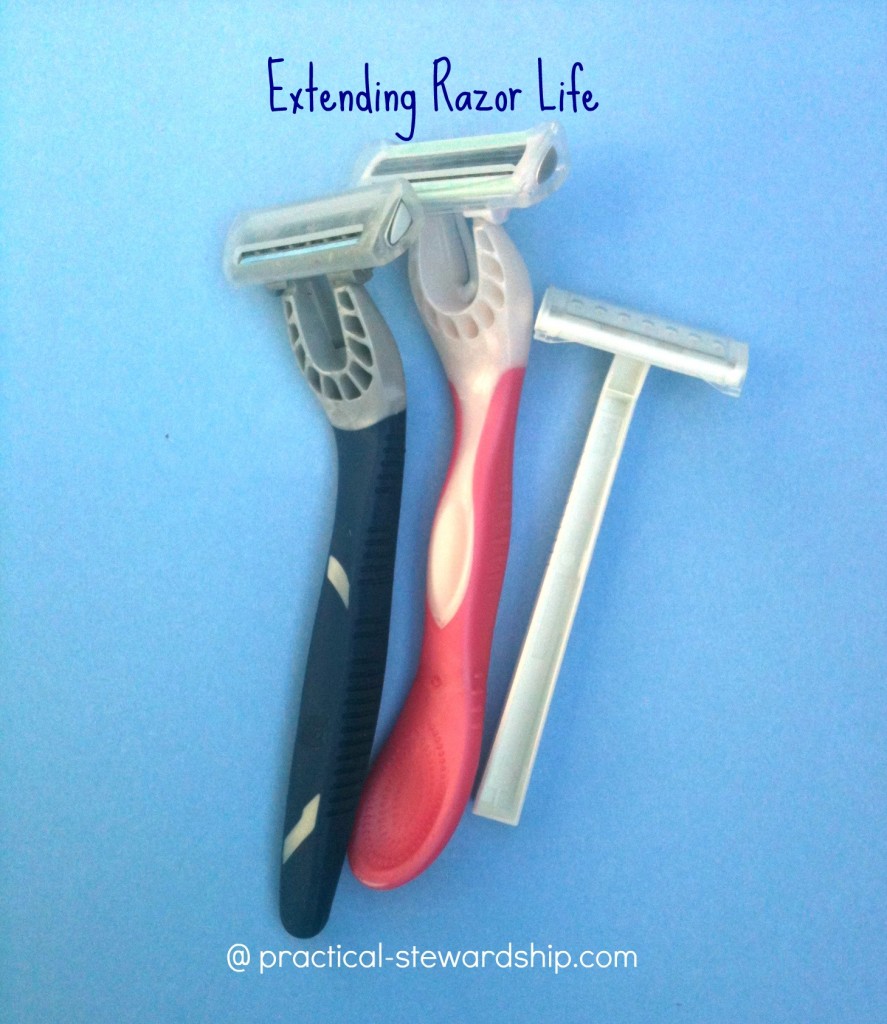 1. Extending the Life of Your Razor by Practical Stewardship
2. I Fired My Dishwasher by Seriously, That's My Life

3. Apple Cider Vinegar and All Its Wonders by My Merry Messy Life
Alright, now what are YOUR tips for this week?
You may share any links (that you haven't shared before) pertaining to anything natural, frugal, sustainable, or homemade. Things like kitchen tips, recipes, gardening tips, green cleaners, homemade beauty products, DIY projects, etc.
Use the permalink to the actual post (NOT your homepage!)
In the "Name" field below, enter the name of your post (NOT your name!)
Please DO NOT link to a giveaway!
Make sure to visit a couple of the other links, and show them some comment love! We all love comments!
Please include a link back to Nature's Nurture in your post; either a text link or include the button below:

');
// ]]>

[tssig id="3"]
[tssig]
Sarah UmmYousef is a former school teacher turned stay-at-home wife and mama with a passion for all things simple, natural, and homemade. She loves the natural world, and believes the solutions to many of the world's ailments lie in nature. Her blog, 
Nature's Nurture
, began as a way to document her family's journey to a greener home, but has since become a thriving community and resource for those wishing to take small steps towards a more eco-friendly, natural and sustainable lifestyle. Follow her on
Facebook
,
Twitter
,
Google+
, and
Pinterest
.
Latest posts by Sarah UmmYousef (see all)