Homemade Almond Milk (+ Almond Meal)
103
Yesterday, I shared with you the super easy tutorial for making almond butter (and other nut butters), and as I expected, it was a huge hit! If you haven't checked it out yet, you can view it here.
Today, we're making almond milk, and I think it's just as awesome, if not more so! Mr. Nurture and I only recently started getting into the world of almond milk, to tell you the truth. Not because of any dairy allergies or anything like that. We were just interested in venturing out and trying alternatives to cow's milk.
Why almond milk?
Turns out, almond milk is actually much healthier (and tastes better!) than cow's milk! It's lower in fat, calories and cholesterol, and higher in vitamin A, vitamin E and iron. The only significant area that cow's milk is better nutritionally, is protein. Now, don't get me wrong; I'm not advocating for an all almond milk diet, just like I wouldn't advocate for an all cow's milk diet either. Everything in moderation, and variety is always nice.
Why homemade?
That being said, I've been wanting to try making almond milk at home for a while, but it wasn't until I read this article from Chrystal at Happy Mothering, which warned of the dangers of a common ingredient in coconut and almond milk, carageenan, which has been deemed carcinogenic. Yikes! Although the brand that we've been buying, Silk, didn't list carageenan in the ingredients, it did have a whole bunch of other odd things on the carton:
That was it, I decided – I was going to make my own almond milk, once and for all. And I'm so glad I did. It's so easy, it's more natural, and honestly, it tastes waaaay better! Plus, you can add in your own extras to flavor it just the way you like!
Soak your almonds!
You'll start out by soaking 1 cup of almonds in just enough water to cover them by an inch or two. The recommended time is 8-12 hours, but if you can only do a couple hours, that's fine too! Soaking the almonds not only helps to soften them, but it also removes the phytic acid (an enzyme inhibitor), to aid in digestion and nutrient absorption.
After soaking, drain the almonds and rinse them. Add them to your blender, and cover with 4 cups water. For a thicker, creamier milk, you could do just 3 cups water. I think I may try this next time, and use it as a coffee creamer! More on that later, if I try it.
UPDATE: Tried it, loved it!
Turn the blender on high and let it go for at least a full minute.
Turn it off. It will be nice and frothy. Taste the milk, and if you like it, you can move on to the next step. But if you'd like to sweeten it like I did, you can add some honey and dates. I added a big tablespoonful of raw honey and 3 dates. Turn the blender back on for another 30 seconds or so.
Now, you can either leave it like this and drink as it is, which is a bit gritty, or you can strain the milk to remove the almond pulp. Simply line a fine strainer or sieve with 3-4 layers of cheesecloth (or better yet, use a nut milk bag!). Place the strainer over a bowl, to catch the milk, and pour your almond milk through the cheesecloth-lined strainer.
It will take a while, about half an hour or so, for all the milk to make it through the strainer. You can help the process along by pressing the almond pulp with the back of a wooden spoon or spatula. Or you can just get really impatient like I did, and proceed to squeeze the living daylights out of that pulp! … I don't recommend this though. Patience is a virtue, afterall.
After you've strained all the milk, you'll be left with a good amount of almond pulp. Do NOT throw this away! You've just made almond meal (or flour), and can use this in a number of recipes for muffins, cookies, quick breads, etc. More on that below.
Transfer your milk to a glass jar and keep it in the fridge, and use it as you would normally use cow's milk. Put it on cereal, use it in smoothies, drink it plain or with chocolate syrup. We've also been using it in coffee, but it's not creamy enough, so I'll be trying the 1:3 ratio for that. UPDATE: Tried it, loved it!
Some extra notes:
It should keep in the fridge for up to 4 days, although we've kept ours for about a week without an issue. Just smell the milk; if it smells funky, then its time has come.
After a while in the fridge, the milk will begin to separate, so just make sure to shake or stir it real well before you use it.
You can experiment with flavoring the milk: increase the dates, decrease the honey, add some vanilla or cinnamon, cocoa powder, maple syrup… whatever your heart (or tummy) desires!
What about the almond meal?
I'm glad you asked! Like I said before, please don't throw this away. It's very nutritious stuff, and it's not everyday you can make something that uses the ingredients AND the byproduct for a truly no-waste product!
Your almond meal will be very wet and chunky, so you'll need to dry it out before you can use it in recipes. If you have a dehydrator, you can put it in at 115 degrees and leave it overnight until it's dry. If you're using an oven like I did, line a baking sheet with parchment paper, spread the almond pulp into a thin layer, and put it in your oven on the lowest possible setting.
Start checking on it after a couple hours. Stir it up every once in a while so it dries evenly. Mine was done after about 3 hours. I've read you can also leave the door open to release any moisture, which helps it dry faster. I couldn't do this because of Baby Y running around, so I imagine it could go even faster if you're able to do this.
Once it's dry, put it into your food processor and give it a good whirl to break up the pieces and process it to a fine powder.
Behold, you now have almond meal (or almond flour)! The one cup of almonds should give you just about a cup of almond meal. You can use it in any recipe that calls for almond flour, or you can replace some (not all) of the wheat flour in your favorite recipes – muffins, cookies, quick breads are all great choices!
Have you ever thought to make your own almond (or any other) milk? What is your current milk of choice? Dairy or non-dairy? Any dietary restrictions that dictate your choice? What other milk alternatives do you like to use in your home? I'd love to hear your thoughts!
| | | |
| --- | --- | --- |
| Homemade Almond Milk (+ Almond Meal) | | |
Author:
Just almonds and water, and you're on your way to smooth, creamy homemade almond milk and almond meal!
Ingredients
1 cup almonds, soaked and rinsed
4 cups water
1 tablespoon raw honey (optional)
3 dates (optional)
Blender and food processor
Sieve/strainer, bowl, and 3-4 layers of cheesecloth
Baking sheet and parchment paper
Instructions
Place almonds and water in blender and blend on high for one minute.
Add honey and dates, and blend for another 30 seconds.
Line strainer with cheesecloth and place over bowl. Pour milk through strainer and let sit for about half hour for all the milk to drain.
Transfer milk to glass container and keep in fridge for up to 4 days.
Spread out almond pulp on a parchment-lined baking sheet and bake at lowest setting for about 3 hours, until completely dry.
Put dried almond meal in food processor and whirl until it's a fine powder. Use in baking recipes that call for almond flour.
This post was proudly featured on: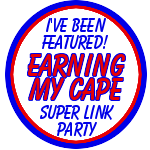 [tssig id="2″]
[tssig]
The following two tabs change content below.
Sarah UmmYusuf is a former school teacher turned stay-at-home wife and mama with a passion for all things simple, natural, and homemade. She loves the natural world, and believes the solutions to many of the world's ailments lie in nature. Her blog, 
Nature's Nurture
, began as a way to document her family's journey to a greener home, but has since become a thriving community and resource for those wishing to take small steps towards a more eco-friendly, natural and sustainable lifestyle. Follow her on
Facebook
,
Twitter
,
Google+
, and
Pinterest
.