Best Way to Boil Cooking Water {Tiny Tip Tuesday}
25
Between making tea, cooking rice and pasta, and blanching or steaming vegetables, I'd say we spend a pretty good chunk of time boiling water in our kitchen. We've all heard the saying, "a watched pot never boils," right? Well, today we're not only going to confirm this phrase, but we're bringing it to the next level.
My mom taught me this tip a few years ago, and I think it was my uncle who actually taught it to her.
Ladies and Gents, I'd like to introduce you to my dear friend, Mr. Electric Kettle. If you don't have one, I highly recommend them. To save time and energy on boiling water for your cooking, try pre-boiling your water in an electric kettle before adding it to the pot on the stove. It's much faster and uses less energy than if you boiled it on the stove!
You can go about it in a few different ways, but here's what I do:
For a larger amount of water (pasta or rice): I fill up my electric kettle (about 2 liters) and turn it on. Then, I fill my pot with a little more water (about 1/4 of the pot), and turn on the stove. They will usually come to a boil around the same time, then I dump the kettle water into the pot – that's it! Then I continue with my next steps.
For a smaller amount of water (blanching or steaming): I just fill up the electric kettle and turn it on. Then, I place the pot on the stove and turn it on. The pot heats up while the water boils in the kettle, after which they meet for the perfect union of warm pot and boiling water.
I get boiled water in half the time, which in turn means less energy use…talk about a win/win!
Here are some interesting articles that test and prove how/why this method works:
http://www.namoicouncils.com.au/tips/boiling-water-electric-kettle-versus-gas-stove/
http://www.treehugger.com/clean-technology/ask-pablo-electric-kettle-stove-or-microwave-oven.html
Tiny Tip Tuesday Blog Hop!
Now for the blog hop! Thanks so much to everyone who joined us and shared their awesome links last week! If you missed them, head on over and check them out! Here are the top three most clicked links from last week! Congratulations, ladies! Feel free to grab the featured button below!
NOTE: Featured links will also be added to my "Featured on Tiny Tip Tuesday!" board on Pinterest, as well as shared on my Facebook and Twitter pages.
1. My HE Washer Stinks! by Country Momma Cooks

2. Dish Soap In a Handsoap Dispenser by The Old-Fashioned Housewife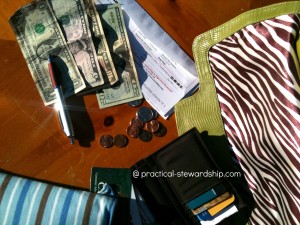 3. Three Practical Money-Saving Tips by Practical Stewardship
Alright, now what are YOUR tips for this week?
You may share any links (that you haven't shared before) pertaining to anything natural, frugal, sustainable, or homemade. Things like kitchen tips, recipes, gardening tips, green cleaners, homemade beauty products, DIY projects, etc.
Use the permalink to the actual post (NOT your homepage!)
In the "Name" field below, enter the name of your post (NOT your name!)
Please DO NOT link to a giveaway!
Make sure to visit a couple of the other links, and show them some comment love! We all love comments!
Please include a link back to Nature's Nurture in your post; either a text link or include the button below:

');
// ]]>

[tssig id="3"]
[tssig]
Sarah UmmYousef is a former school teacher turned stay-at-home wife and mama with a passion for all things simple, natural, and homemade. She loves the natural world, and believes the solutions to many of the world's ailments lie in nature. Her blog, 
Nature's Nurture
, began as a way to document her family's journey to a greener home, but has since become a thriving community and resource for those wishing to take small steps towards a more eco-friendly, natural and sustainable lifestyle. Follow her on
Facebook
,
Twitter
,
Google+
, and
Pinterest
.
Latest posts by Sarah UmmYousef (see all)