Pour Liquids Without Spilling {#TinyTipTues}
15
I think it took me longer to choose a title for this post, than it did to actually write the post itself! So if it sounds a little confusing, allow me to explain the common dilemma, for which I've finally found the solution!
Have you ever tried transferring a liquid (ie: milk, juice, broth, etc.) from one container to another?
For example, you have some homemade almond milk in a tall glass jar, and you want to pour some into your morning coffee; or you want to pour some broth into a measuring cup to use in your soup; or your toddler wants some of your juice, so you pour some from your cup to his sippy cup.
If you answered yes, what happens when you try to do so?
That's right, it starts running down the side of the jar or cup, and gets all over your counter! Arghh!
For as long as I can remember, this has always been a problem. So I usually remedy it by trying to pour the liquid really fast, then standing the jar back up even faster. But even that doesn't work every time.
Well, this past weekend, I finally decided enough was enough, and I was determined to find a solution to this annoying problem.
Thankfully, and not surprisingly, I'm not the only one with this issue, and I found this ingenious solution here.
Working with the laws of physics (of course!), all you need to do is place a spoon (or other long, stick-like object) in the middle of the empty cup, and when you pour your liquid, just make sure to make the jar touch the spoon as you're pouring.
Or you can place the stick/spoon over the mouth of the jar, so when you tip it over and pour, the liquid just flows down the stick and into your empty cup!
Source
Turns out, the liquid is just looking for something to cling on to, so if you provide it with that thing (the spoon), it cooperates and you have no mess. But when it's left to its own devices, the liquid runs down the side of the jar because that's literally the only thing within its reach!
Ha! So simple, right? I can't believe it took me this long to decide to search for this solution – but I'm so glad I finally did!
---
Tiny Tip Tuesday Blog Hop!
Now for the blog hop! Thanks so much to everyone who joined us and shared their awesome links last week! If you missed them, head on over and check them out! Here are the top three most clicked links from last week!
Congratulations! Feel free to grab the featured button below!
Your posts will also be added to my "Featured on Tiny Tip Tuesday!" board on Pinterest, as well as shared on Facebook and Twitter.
1. Perfect Coconut Milk Vanilla Ice Cream by A Life Unprocessed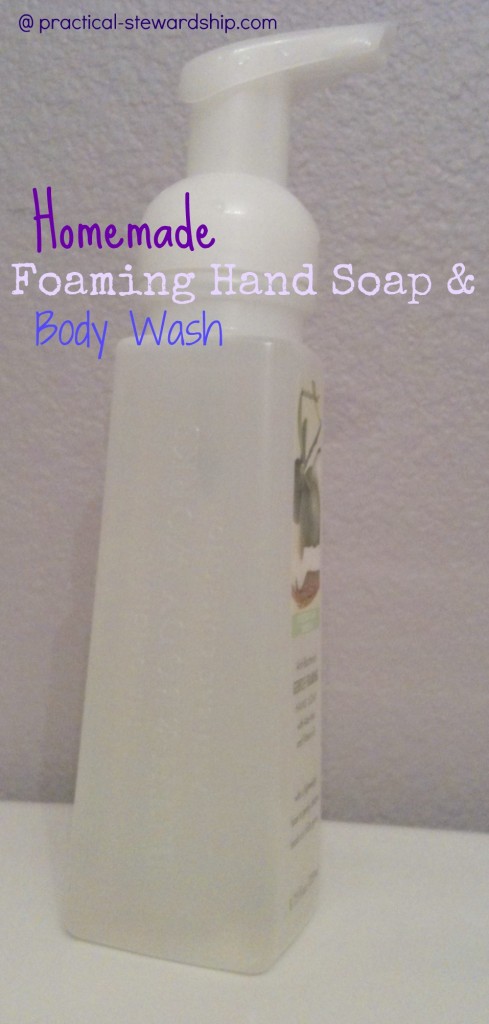 2. Homemade Foaming Hand Soap and Body Wash by Practical Stewardship
3. Darn Good Thrifting by Bette & Mr. Jones
Alright, now what are YOUR tips for this week?
You may share any new links pertaining to anything natural, frugal, sustainable, or homemade. Things like kitchen tips, recipes, gardening tips, green cleaners, homemade beauty products, DIY projects, etc.
Use the permalink to the actual post (NOT your homepage!)
In the "Name" field below, enter the name of your post (NOT your name!)
Make sure to visit a couple of the other links, and show them some comment love! We all love comments!
Please include a link back to Nature's Nurture in your post; either a text link or include the button below:

');
// ]]>

[tssig id="2"]
[tssig]
Sarah UmmYousef is a former school teacher turned stay-at-home wife and mama with a passion for all things simple, natural, and homemade. She loves the natural world, and believes the solutions to many of the world's ailments lie in nature. Her blog, 
Nature's Nurture
, began as a way to document her family's journey to a greener home, but has since become a thriving community and resource for those wishing to take small steps towards a more eco-friendly, natural and sustainable lifestyle. Follow her on
Facebook
,
Twitter
,
Google+
, and
Pinterest
.
Latest posts by Sarah UmmYousef (see all)