This following is a post from our friend, Susannah Shmurak, of Healthy Green Savvy
It's 3 o'clock, your stomach's grumbling, and there's a bag of orange-colored chips calling your name. Before you answer and scarf down a big dose of red dye #40 and GMO vegetable oils, ask yourself if there's a smarter healthy snacks option that can satisfy that craving.
Snacking doesn't have to do in your healthy eating plan — smart snacks can actually be a great way to add more healthy stuff to your diet. Veggies and fruits, as well as healthy proteins and fats, should be the backbone of your smart snacking strategy.
If you're snacking because you just feel like nibbling something or you're bored, you're best off with a lighter snack, like a crunchy plate of veggies. But if you're actually hungry, you want to include some filling proteins and healthy fats to keep you feeling satisfied and help you just say no to unhealthy temptations.
Read on for some tantalizing healthy snacks ideas that help keep you from eating junk that might taste pretty good (at least till you retrain your palate), but doesn't give you the nutrients you need to feel your best. Need more incentive to snack smart? Many of the ingredients in processed snacks may affect your risk for a number of health issues, from fertility problems to cancer.
Healthy Snacks Strategy #1: Start with Fresh Local Produce
It's summer, so we don't want to spend a lot of time fussing in the kitchen. Thankfully, there's so much delicious produce coming in that it's a snap to find something yummy to nibble. A terrific snack might be just a bowl of some beautiful snackable veggies, like just-picked cherry tomatoes or super-sweet farm carrots. In our house we wait eagerly for the all-too-short snap pea season and gobble them up as fast as we can pick them.
And then there's summer fruit. What could be better than a perfectly ripe nectarine, piece of cantaloupe, or some luscious blueberries or strawberries? I get pretty swoony over summer fruit and snack on great quantities of it as long as it's around, from the first peaches to the groundcherries and raspberries at summer's end.
In addition to all that deliciousness, you get a hefty dose of energizing, health-preserving goodies like potassium, vitamin C, and an array of antioxidants that protect you from chronic disease and make you look and feel great. Reach for produce whenever you feel a snack attack coming on, and your body will thank you.
When it's hot, I often crave something watery and salty, so a crisp cucumber or sliced tomato with a little seasoned salt or salad dressing often hits the spot. You can also dress up your garden tomato with a little fresh mozzarella, balsamic vinegar and basil leaves, and you've got a quick and scrumptious caprese.
If you need something a little more substantial, add some delicious bean dips to your veggies or yogurt to your fruit. A smoothie made with veggies, fruit, and a protein like yogurt or almond milk is another good choice. Throw in some chia for extra fiber, protein, and other important nutrients.
Healthy Snacks Strategy #2: Think Outside the Bag
If your snacks are usually chips and cheese curls, you can satisfy your craving for crunchy, salty things with homemade popcorn, lacto-fermented sauerkraut or pickles, or some of these amazing roasted chickpeas.
I'm also a huge fan of kale chips. Unlike tortilla chips, you can totally gorge yourself without worry. You've just gotten a huge dose of vegetables!
A small serving of nuts (almonds, cashews, pistachios — whatever suits your fancy) helps you get some of the magnesium so critical to good health and better sleep.
Of course, thinking outside the bag doesn't mean you'll NEVER eat another chip again. As long as chips and other processed snacks aren't a mainstay of your diet, don't sweat the occasional indulgence. There are even some relatively healthy (even organic) chip options out there. A few organic blue chips with a hefty serving of pico de gallo or guac? Not a real-food diet breaker. Enjoy without guilt.
You can also turn to your real food meals and snack on a small portion of something you might think of as lunch or dinner. What leftovers are in the fridge? A slice of frittata, a small bowl of soup, or a serving of last night's fish and rice might be just what you need.
Healthy Snacks Strategy #3: Spice It Up
Passing on the Doritos does not mean depriving your taste buds of excitement. Don't forget to add spicy mustard, seasoned salt, or scrumptious salsas to your concoctions.
A half a pita with a big dollop of whole grain mustard and a pile of garden veggies is super satisfying. Hummus can be made in so many ways, with extra garlic, cumin, or hot pepper, depending on your preferences. Here are 15 healthy hummus recipes to get you started!
Healthy Snacks Recipes
I'm all about simple, especially for healthy snacks, which I'm usually grabbing in a hurry. But if you have the time and energy and want a more complicated exciting snack, try some of these mouth-watering recipes.
Savory Snacks:
Tomato Cucumber Avocado Salad (Tastes Better From Scratch)
Baked Parmesan Zucchini Rounds (Five Heart Home)
Baked Green Bean Fries (Damn Delicious)
Baked Sweet Potato Chips (The Wishful Chef)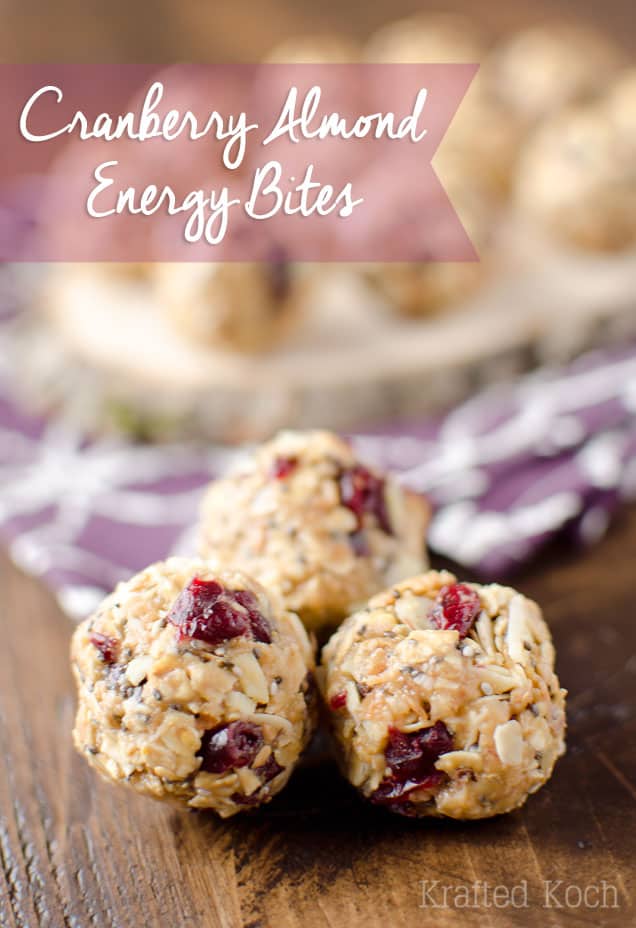 Sweet Snacks:
Cranberry Almond Energy Bites(The Creative Bite)
Chia Pudding Recipes(Greatest)
Greek Yogurt Strawberry Popsicles (Simply Healthy Home)
Baked Snacks:
Carrot Oat Coconut Muffins (Nature's Nurture)
Blueberry Oat Greek Yogurt Muffins (Running with Spoons)
Paleo Soft Pretzels (Wicked Spatula)
Italian Herb and Parmesan Biscuits (The Seasoned Mom)
Zucchini Spice Bread (Nature's Nurture)
That made me hungry — time for a snack! What healthy snacks are you reaching for today?
Healthy food doesn't have to be expensive!
Don't let anyone tell you that you can't afford a healthier diet. Some savvy strategies can save you a bundle on the healthiest food for you and your family.
Find out more in my FREE guide to eating healthy on a budget, and check out some of the great deals at Thrive Market where you can save 25-50% on your favorite natural and organic products!